Learning posts for adults using technology everywhere My Virtual Classes Adult Learning
Take helpful information and use it to find solutions from My Virtual Classes Adult Learning.
With over six thousand unique visitors each month you will find many articles available for adults to use. With over 56,000 requests people are finding information about technology presented from many sources. Countries included in the list include the United States, Singapore, the United Kingdom, Australia, Brazil, and Canada.
This website is part of the Virtual Class Media group an independent voice sharing other resources and materials with an educational purpose. My Virtual Classes and AR Based are two examples in the marketplace. AR = Augmented Reality. These include research notes and cited materials for college-based studies completed in 2018.
If you are an educator in training and want to submit an article for publishing then contact us
We welcome new contributions from our growing community. Here are our instructions about Write for us – Guest contributors guide read.

mvclasses.com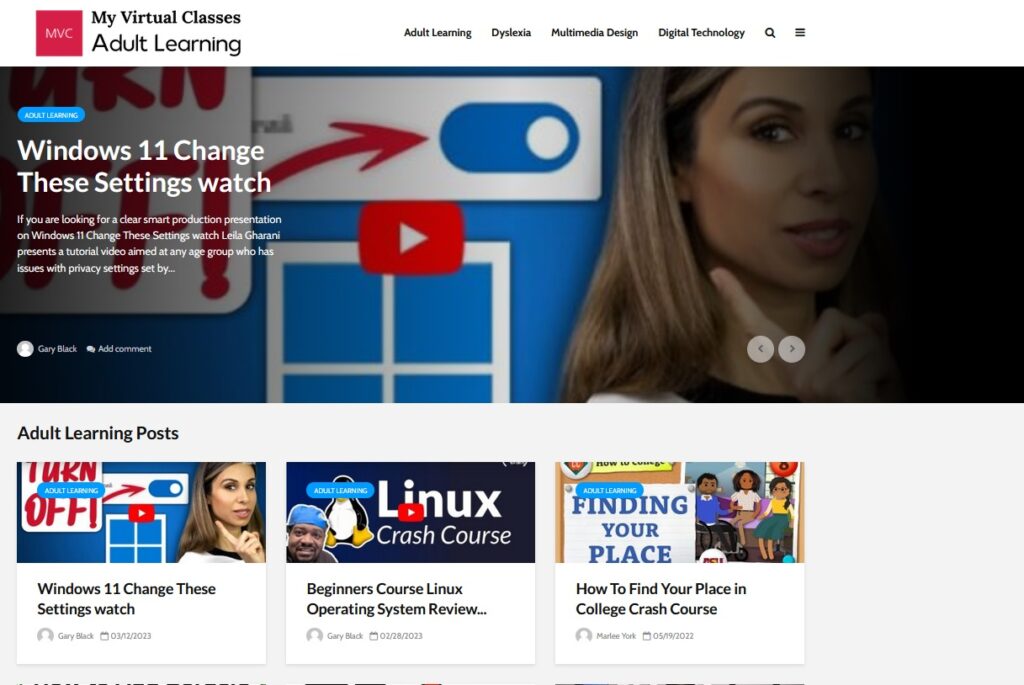 Table of Contents
Adult Learning Posts
Delivery Coordination of Digital Technology
Game Design
Dyslexia
Frequently Asked Questions About Dyslexia MVC Here is a summary covering questions about Dyslexia. Read Frequently Asked Questions About Dyslexia MVC. What is dyslexia? Dyslexia is a language-based learning…
Multimedia Design and Development
Augmented Reality Capstone Posts